"The Video Game Music industry event of the year"
(Classic FM)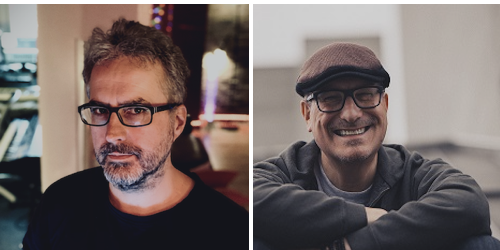 Game Music Connect has been created by multi-award winning games and TV composer, James Hannigan, and acclaimed game audio director and composer, John Broomhall, to celebrate and explore the amazing music of video games and the extraordinary talent behind it.
Created primarily for amateur, pro or semi-pro composers – from any musical background or industry – Game Music Connect's inaugural event took place on 9th September 2013 at the Southbank Centre, London, offering a rare, if not unique, opportunity to hear several of the world's leading games industry composers and audio directors assembled in one place to talk about creating music for games – from both the composer perspective and that of the developers and publishers who work with them.
Hosted by John Broomhall (Lost Ember, Phoenix Point, Forza 5) Game Music Connect speakers have so far have included industry luminaries such as Steve Schnur (Worldwide Executive and President of Music, EA), Marty O'Donnell (Halo, Destiny), James Hannigan (Evil Genius 2, Harry Potter, Dead Space 3, The Sandman), Lydia Andrew (Ubisoft), Jesper Kyd (Assassin's Creed, Hitman, Borderlands), Jason Graves (Dead Space, Tomb Raider, Evolve), Olivier Deriviere (A Plague Tale, Remember Me, 11-11: Memories Retold), Chuck Doud (Director of Music, Sony Computer Entertainment America), Garry Schyman (Dantes Inferno, Bioshock), Darrell Alexander (COOL Music), Richard Jacques (James Bond 007: Bloodstone, Mass Effect), Joris De Man (Horizon Zero Dawn, Killzone), Alastair Lindsay, Jessica Curry (The Chinese Room), Paul Lipson, The Flight (Assassin's Creed Odyssey, Alien Isolation), Stephen Lord (Jagex), Prof. Stephen Deutsch (Bournemouth University), Ben Minto (EA DICE), David Housden (Lost Words, Thomas Was Alone), Simon Ashby (Audiokinetic), Nick Ryan (Papa Sangre) and Adele Cutting (ex-EA, SoundCuts). Full List Here.
You don't need to be a composer or industry professional to be a part of Game Music Connect. Fans of soundtracks and, indeed, anyone with an interest in music for the games medium are more than welcome at any Game Music Connect event. We hope to see you soon!
Game Music Connect Partners and Sponsors have included: